The La Salle Family Fest held on Wednesday, 14th June 2023, was a day of celebration and togetherness for Grade 1, 2, and 3 boys and their parents/guardians. It was a time for the entire community to come together and spend quality time, fostering a sense of unity and belonging. The day kicked off with a celebration of Holy Mass. Among the various activities and events that took place later on, the inclusion of prayer spaces added a spiritual dimension to the festivities.
The Stella Maris College SLT invited Spiritual Development in Schools to set up and animate moments of hands-on reflection and prayer in the chapel. The prayer space experience was designed to engage children and their families in a meaningful and interactive way, allowing them to explore their spirituality and grow closer to one another.
As families entered the chapel, they were greeted by a serene and inviting atmosphere. The 2 prayer spaces namely 'Thankful Ribbons' and 'Forgiveness Stones' were thoughtfully arranged that encouraged participation and offered a unique opportunity for families to connect with their faith.
These cherished prayer moments of gratitude and forgiveness had a profound impact on the participants. Families expressed how the prayer spaces uplifted their hearts and souls, offering them a much-needed opportunity to pause, reflect, and connect with God in a creative way.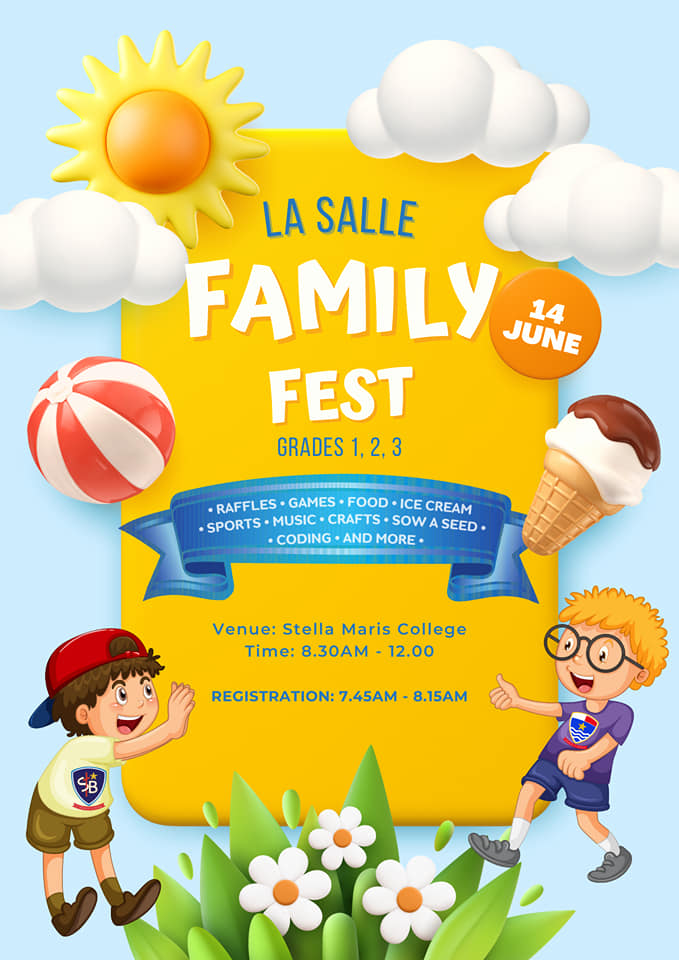 As the day ended, families expressed gratitude for the prayer spaces and opportunities to pray and grow closer as a community. They recognized the value of such moments, not only for themselves but also for their children. The La Salle Family Fest fostered a sense of spirituality and connection that would continue to resonate within their hearts and homes.
Spiritual Development in Schools thanks Mr Noel Bartolo, Head of School, Ms Maria Farrugia, Assistant Head, SLTs, educators, families and children who recognized the significance of nurturing spirituality through the prayer spaces experience.
What families said:
'I cherish the prayer moments as they uplifted my heart and soul.'
'It was great to write a thankful prayer to God on colourful ribbons with my son.
'Holding the pebble in my hand and letting it go as a sign of forgiveness felt great!
 'This was an opportunity to pray and grow closer as a community. Thank you!" ❤ 👨‍👩‍👧‍👦
#lasallefamilyfest St Benild Sliema, Stella Maris College, Stella Maris College, Gzira #thankfulribbons #forgivesnessstones #prayerspaces