At the
Archbishop's Seminary-Minor Seminary
, a Confirmation School Celebration for year 8 students was celebrated by Bishop Joseph Galea Curmi and animated by the 
Servants of Jesus Community
 Mission Team.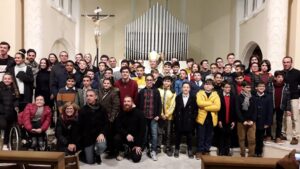 Year 8 students with Bishop Galea Curmi and the Servants of Jesus Community
The Archbishop's Seminary-Seminary Minor Year 8 students during a live-in, They had morning prayer, activity and sharing of experiences  animated by the Servants of Jesus Community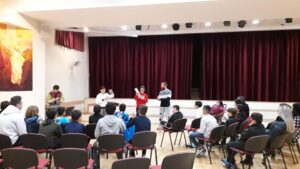 Year 8 students sharing of experiences
A Team from Servants of Jesus, Australia visited
St Thomas More Sta Luċija Secondary school
on Friday 17th January 2020. Through games, mime, song and testimonies they related with some Year 9 and Form 4 students presenting an opportunity of a new life in friendship with Jesus whilst realising their uniqueness.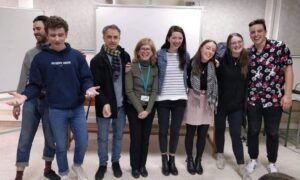 The team from Servants of Jesus, Australia

Year 9 Students listening to testimonies
Stella Maris School
celebrated the feast of the Epiphany as they welcomed guests from the Nativity story into their classrooms.
The three wise men meeting children in classrooms
St Augustine students in a community experience, during which students got to know each other better and visited the Augustinian Priory in Valletta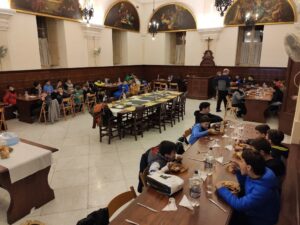 Students at the Augustinian Priory Valletta
On the 14th of January, St Augustine College celebrated Eucharistic Day at the Primary. They had a special assembly and blessing at the start of the day, followed by a visit to the Holy Eucharist in their chapel, for every class.


 Special assembly blessings at the start of the day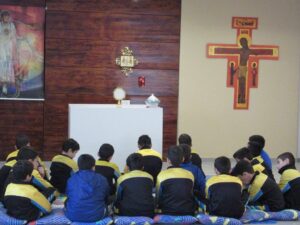 Every class in

St Augustine College

paid a visit to the Holy Eucharist in the chapel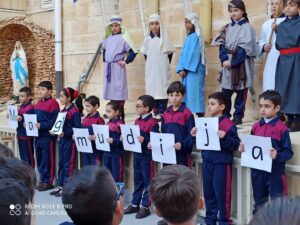 St Francis Cospicua

primary children explaining the Sunday Gospel – The Baptism of Jesus
————————————————————
Primary children attending

Maria Reġina College Mosta Primary B

, eagerly participated in the animal blessings.
————————————————————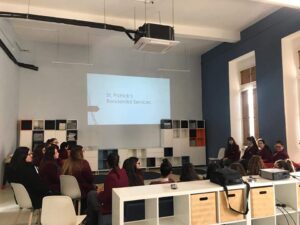 St Monica B'Kara

Form 5 students during Health & Social Care at St. Patrick's Residential Home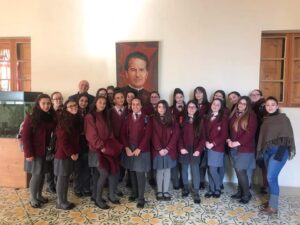 St Monica B'Kara

Form 5 students at St Patrick's Residential Home
San Ġorġ Preca College Ħamrun SS Primary believe in helping others… every little bit counts! As the second term began they continue to believe in teaching values which are so important to raise the citizens of tomorrow! Well done to those who showed love and solidarity by giving a donation.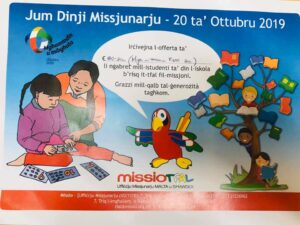 Savio College –  ĦDS & GOSPA met for another afternoon of Salesian joy and the experience of cherishing friendships.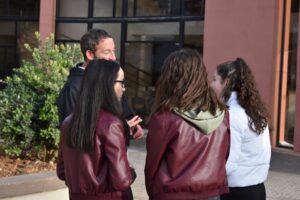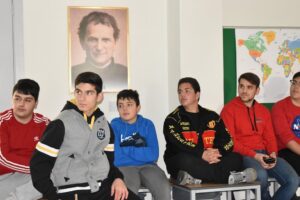 Learning, praying and having fun together as a family. The Don Bosco dream lives on!
Apart from the usual daily Holy Mass, throughout the month of January, Holy Mass was celebrated for every class in the
Sacred Heart Minor Seminary Gozo
. Praise be to God.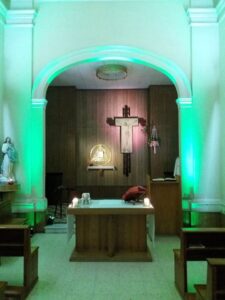 Chapel in  the Sacred Heart Minor Seminary Gozo