Various activities were organized thanks to the dedication of the administration and of the Religion and Ethics department at MRC Naxxar, as well as by the coordinator Ms Alison Tanti Micallef and all the other teachers who assisted them in these activities.
Carlo Acutis and the Blessed Sacrament
On the 30th of November 2021, MRC Naxxar was the first school in Malta to host the relic of Blessed Carlo Acutis. Lorrie Zerafa OFM, the person behind the initiative to bring the relic to Malta, was present for the whole day, during which groups of students spent some moments of reflection in front of the Eucharist and learned about the life of Blessed Carlo Acutis.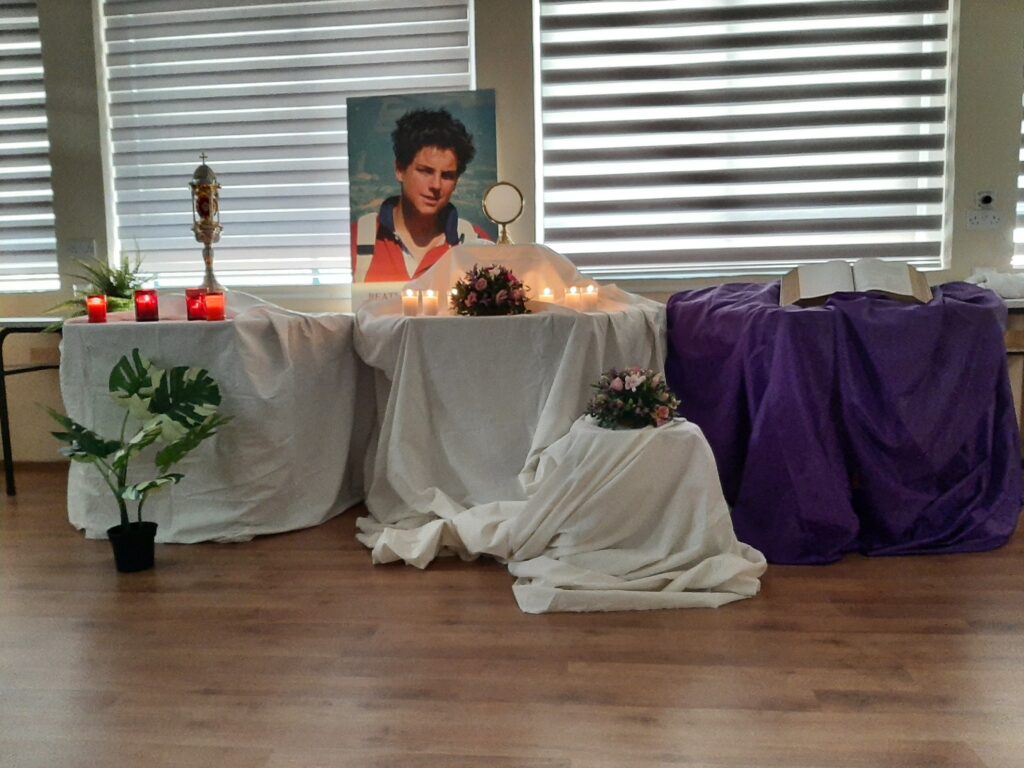 A room dedicated to reflection and prayer in front of the Blessed Sacrament and the relic of Carlo Acutis.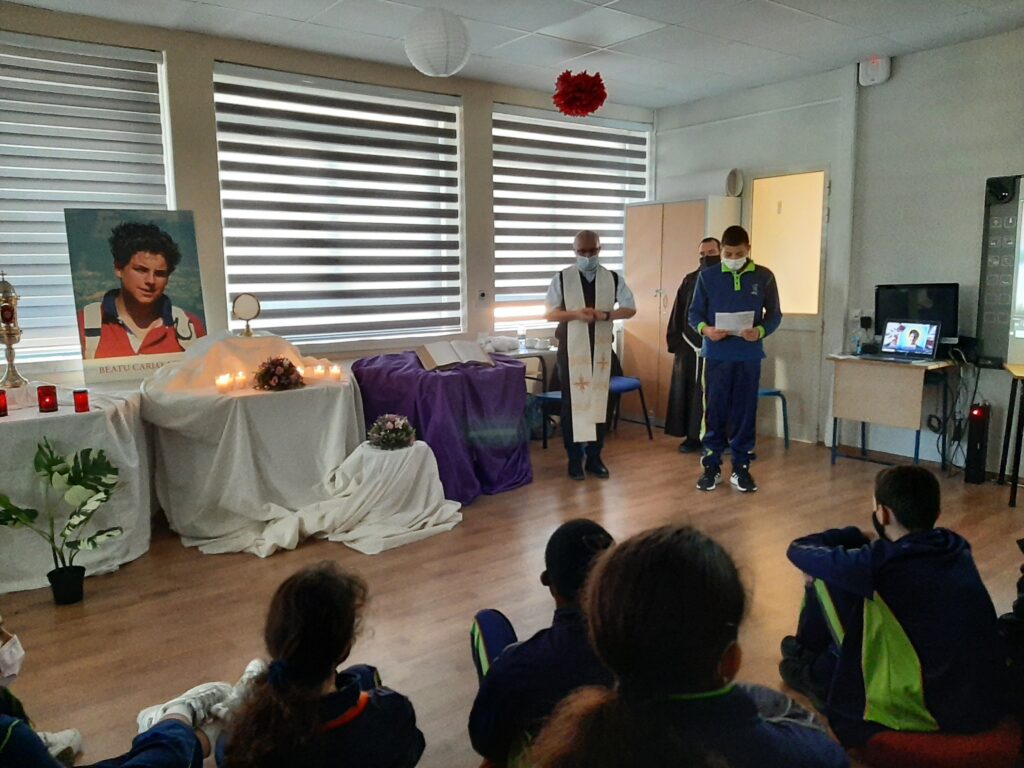 Advent and Christmas time activities at MRC Middle Naxxar
Special Christmas-time celebrations were organized to transmit the joy of Jesus' birth to all students and staff. The celebrations started with the traditional procession of Baby Jesus around the school grounds during break time. The statue was accompanied by students and teachers singing and playing Christmas Carols with brass instruments.