Another interesting way of how kinder pupils learn about Ash Wednesday. Kinder 1's at
Laura Vicuna School, Gozo
learnt about Ash Wednesday and Lent.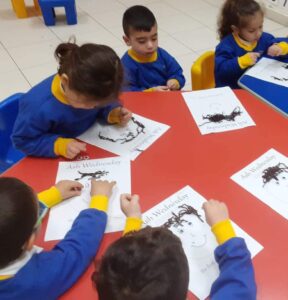 Kinder 1's learning about Ash Wednesday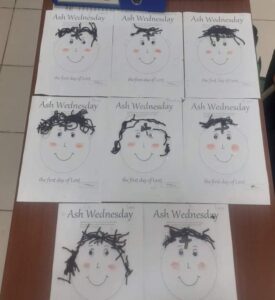 Kinder 1's activity
The primary students gathered in the church for Ash Wednesday Mass.
Placing of ashes on the head – Laura Vicuna primary students in church 
Stella Maris College, Gzira students receiving ashes as they enter the Lenten season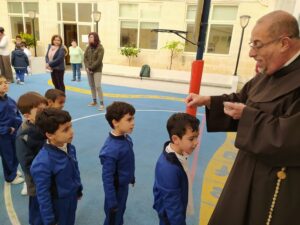 Receiving ashes at school
Lenten talk at Our Lady of Consecration (Girgenti)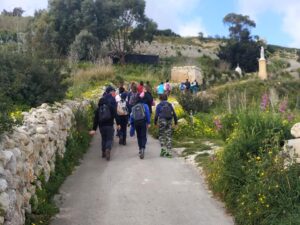 Lenten hike at Girgenti
During this time of Lent, Sacred Heart Minor Seminary Gozo is inviting everyone to return to God our Lord with all our heart through prayer, fasting and almsgiving.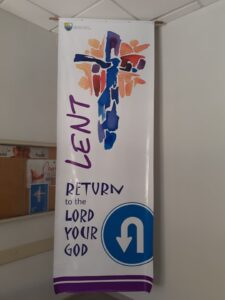 Fr Chris Caruana delivered a meaningful reflection on Lent and then celebrated Mass together with the parents at
St Joseph Senior School, Sliema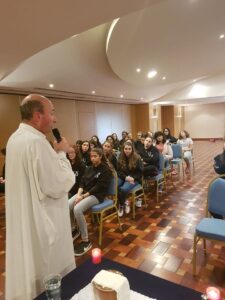 With the words of Pope Francis…."that our Lenten celebration will open our hearts to hear God's call to be reconciled to Himself, to fix our gaze on the paschal mystery, and to be converted to develop an open and sincere dialogue with Him"  
Immaculate Conception Secondary School – St Jeanne Antide College Tarxien
united in prayer in their schoolyard.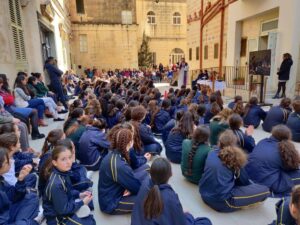 "It is only in being creative that the individual discovers the self" – D.W. Winnicott
Students at
St Jeanne Antide College Tarxien
during the pastoral session, expressing their feelings through drawings. 
Through
visualizing
 and looking at others' paintings they reflected on how to acknowledge each other's feelings without judging.
May we fast from impulsive judgments this Lent and learn to lose a little bit of ourselves to be there for others.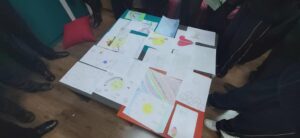 Students paintings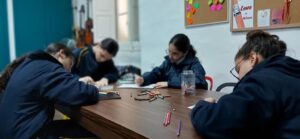 Students expressing their feelings through drawings.
————————————————-
Fr Giovann Tabone accompanied staff at St Jeanne Antide College Tarxien, through a Spiritual Retreat in preparation for Lent.
Staff Spiritual Retreat 
?