On a serene Saturday evening, June 12th, 2023, a group of participants from the prayer group "Christ Our Neighbour Group" (C.O.N.G.) were welcomed by Fr Reuben Gauci to embark on a spiritual experience. With hearts full of hope and open minds, they gathered to experience prayer spaces, a profound encounter that left them touched and inspired.
As the participants entered Mount St Joseph, they were greeted with an aura of tranquillity and an ambience that seemed to whisper serenity. The prayer spaces that awaited them in the hall were thoughtfully curated to provide a diverse range of spiritual experiences, each designed to encourage introspection, connection, and contemplation.
The first prayer space was devoted to prayers for the world. The participants wrote prayers of compassion and healing to various corners of the globe even in the face of global challenges.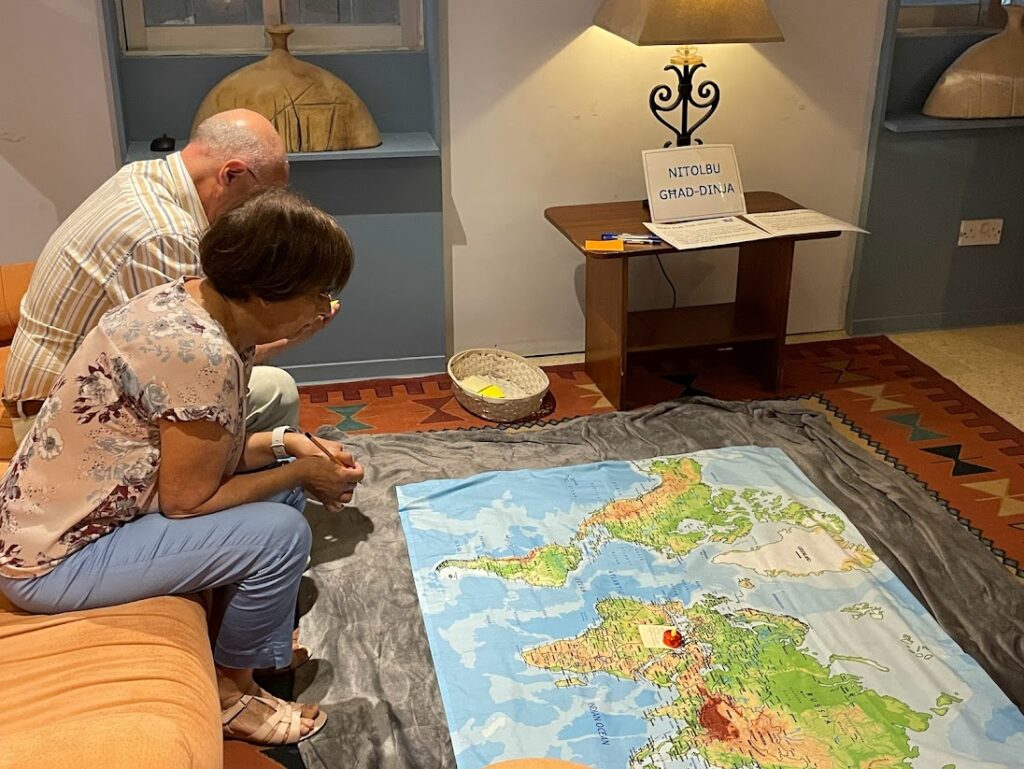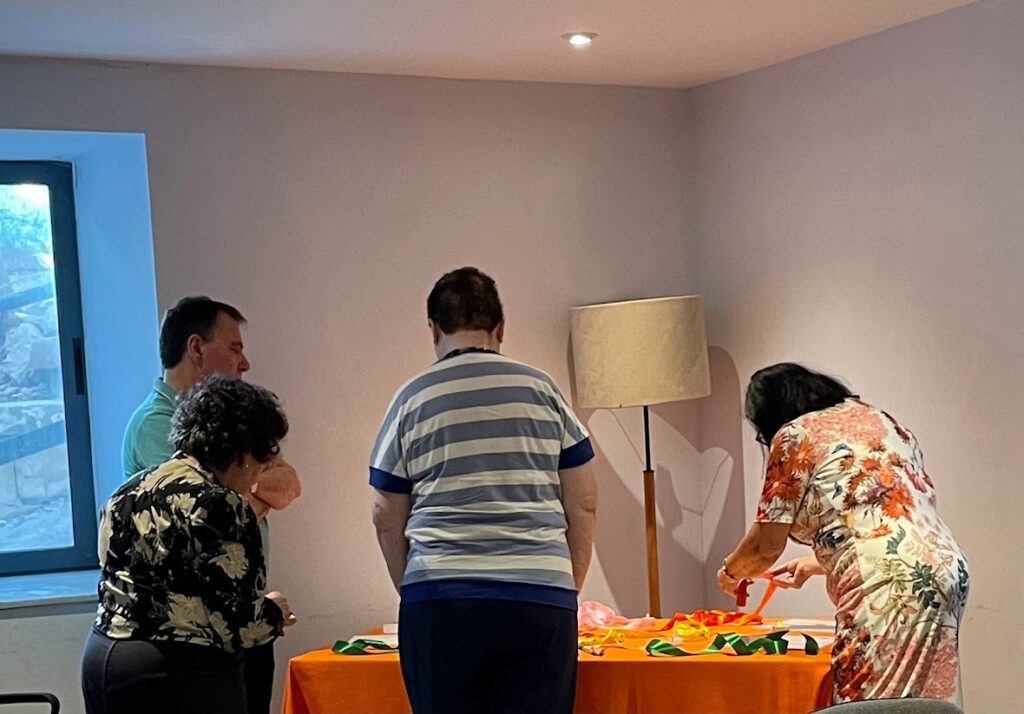 In the next prayer space, the participants encountered a heartwarming and unique expression of gratitude. Colourful ribbons adorned a "Thankful Ribbon" prayer activity, where participants were invited to inscribe messages of thankfulness and blessings.
Recognizing that worries can weigh heavily on the soul, the third prayer space featured "Worry Boats." Individuals released their anxieties and concerns by writing them down on paper boats and placing them in a container with water to symbolically let go and entrust their burdens to God. This cathartic exercise served as a gentle reminder that burdens are lighter when shared and that there is solace in surrendering to faith.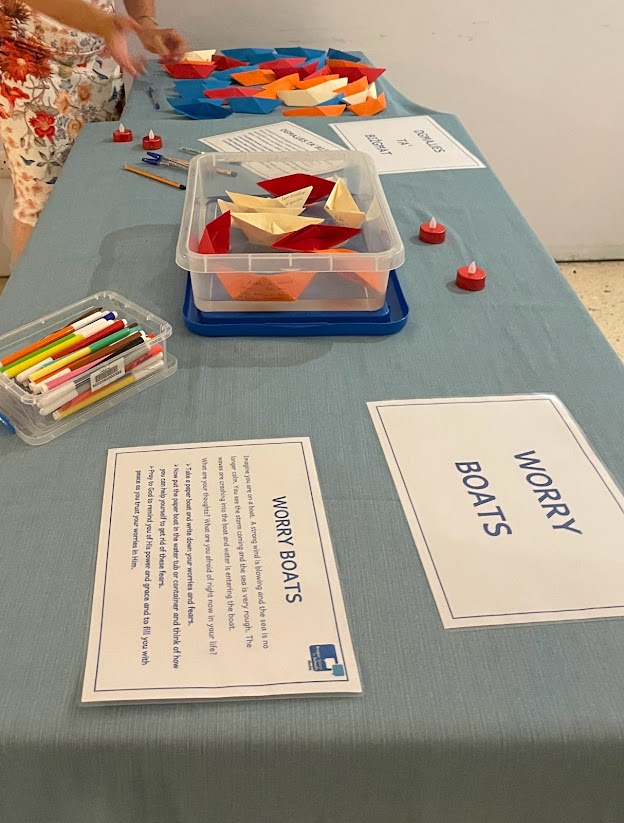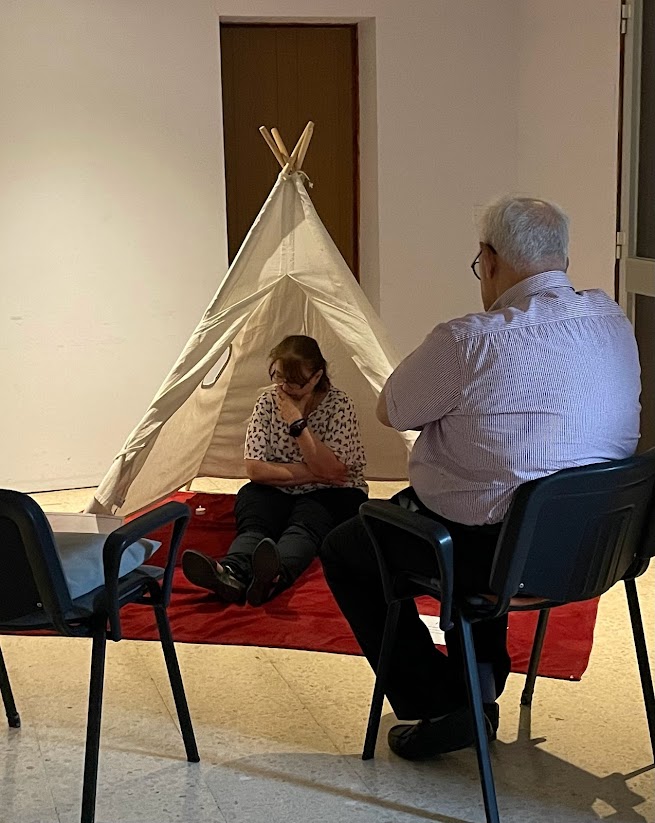 In the "Be Still" camp – a serene area that encouraged stillness, participants embraced the precious moments of silence to connect with their inner selves and God.
This memorable evening continued as Fr Reuben went on to explain the theory behind prayer spaces and their values. This served as a guiding light, inspiring them to continue living the prayer experience at home with their families and their grandchildren.