A group of twenty-four young children from the Diocese Commission for Children experienced a spiritual interactive session.  The session, which was led by Spiritual Development in Schools, took place at St Monica School Gzira, on Saturday, 16th October 2021.  All the necessary precautions and health restrictions measures were taken as the children entered the classroom and found an individual chair and desk where to stay.
Fr Reuben Gauci started the session by asking the children what it means to be a Christian. Kathleen, Silvana and Svetlana led six prayer spaces related to the Canticle of the Creatures. Due to health measures, the prayer spaces were set up at the back of the classroom. The children remained in their place as they reflected and prayed on Brother Sun, Sister Moon, Brother Wind, Sister Water, Mother Earth and In All Circumstances, prayer spaces presented on the Interactive Whiteboard.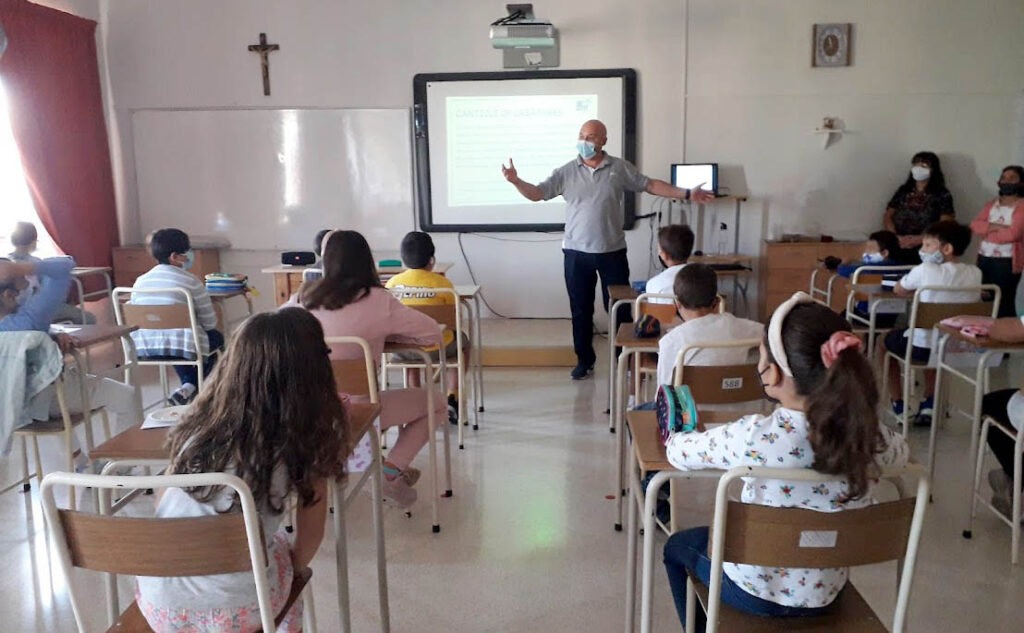 Maya Farrugia Bezzina, a young girl and president of KDT, showed one of her prayer spaces videos to the children and shared with them how she prepares it and takes the footage.
She was an inspiration to other children and encouraged them to be part of a group of children who take turns filming a prayer space video.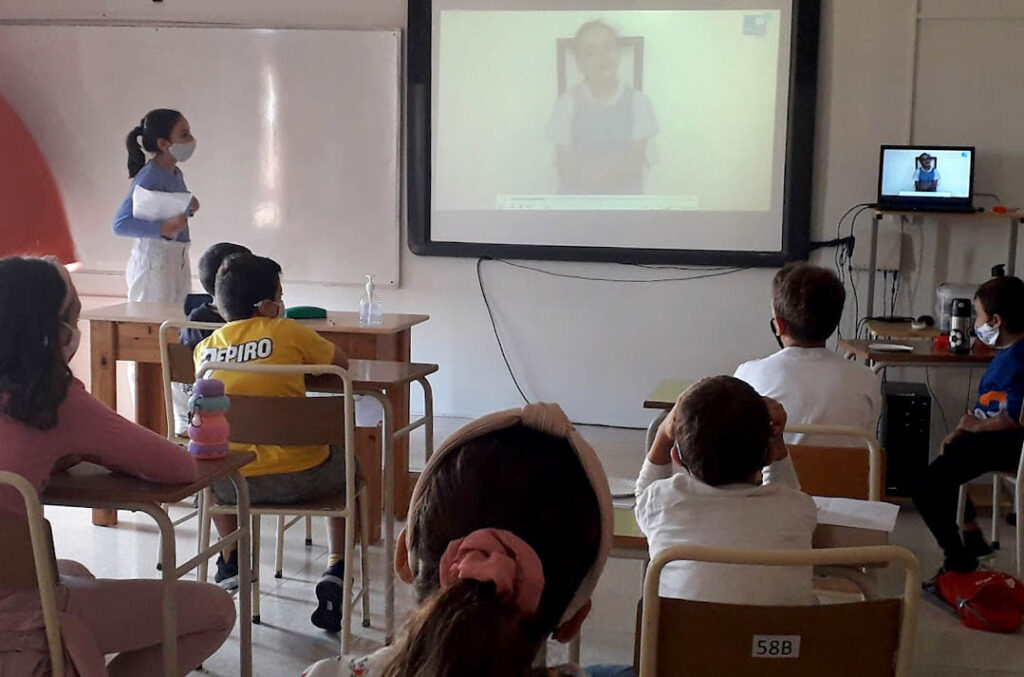 Feedback
Sr Anna Sammut, the delegate of the archbishop for children together with leaders and children from the KDT, had a word of praise for the session.
The children enjoyed the prayer activities presented to them on the IWB.
One girl said that she felt happy after drawing and praying on the provided templates.
One boy said he felt relaxed doing prayer spaces.
Some of the children experienced prayer spaces for the first time
A boy said, "Prayer spaces are another way of praying"
One girl said, "I feel proud of myself."
We thank God for being with us as SDS throughout this experience, for the organizers, the leaders of KDT and the children.