The Spiritual Development in Schools team has embarked on several prayer space activities in different Primary, Middle and Secondary State Schools in Malta during Lent 2022.
The SDS team carried out various prayer space activities in classrooms at St George Preca College Pieta Primary, St George Preca College Hamrun GP Primary, St Margeret College Vittoriosa Primary and St Benedict College Żurrieq Primary State Schools. These consisted of 30 to 40-minute sessions in which students from year one to year six participated in different age-appropriate, activities which enabled them to reflect on the meaning of life, ask philosophical questions and reflect or pray about issues such as world events in different nations and in the world, dealing with loss, being instruments of happiness, love, forgiveness or hope to others, hopes for the future and for the world, helping each other even when it is difficult to do so and asking questions to God.
Prayer Space activities in SGPC Pieta Primary and SGPC Hamrun GP Early and Upper classrooms
Prayer Space Sessions at SBC Żurrieq Primary
Prayer Space sessions were also carried out in different classrooms at Żurrieq Primary School with year one to year six classes. These are photos of students drawing their favourite food while praying for the poor and hungry.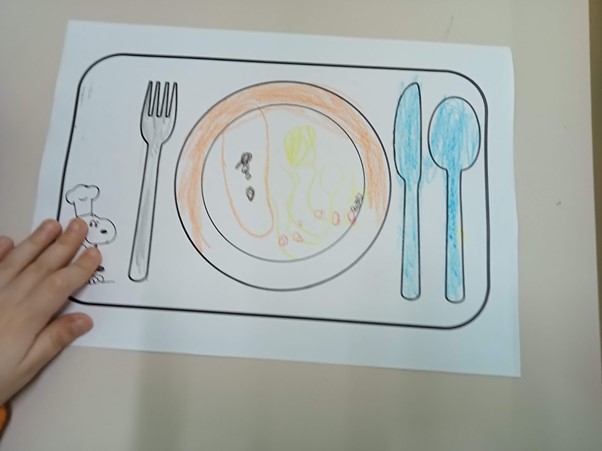 Vittoriosa Primary School Spiritual Lent Activities
Other spiritual activities were held at Vittoriosa Primary School where students did activities, games and prayer sessions in the hall and classrooms around the theme of Joyful Mercy. Years one to three did activities related to helping each other and how to become more helpful and kind.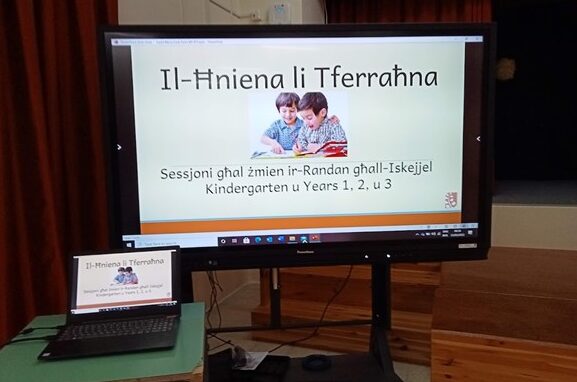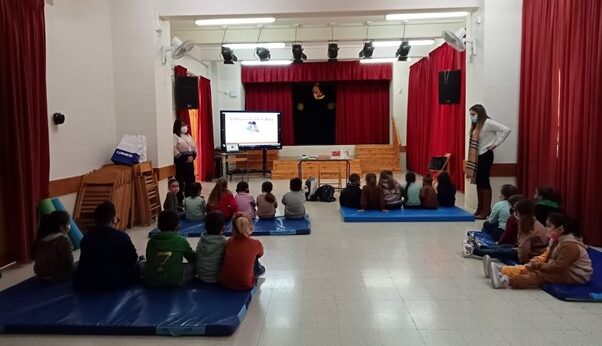 Pepper Forgiveness Prayer Space
Years four to six took part in a storytelling session and discussion about the Parable of the Unforgiving Servant followed by a prayer space called Pepper Forgiveness in which they reflected on how important it is to forgive one another and how to forgive others with God's help.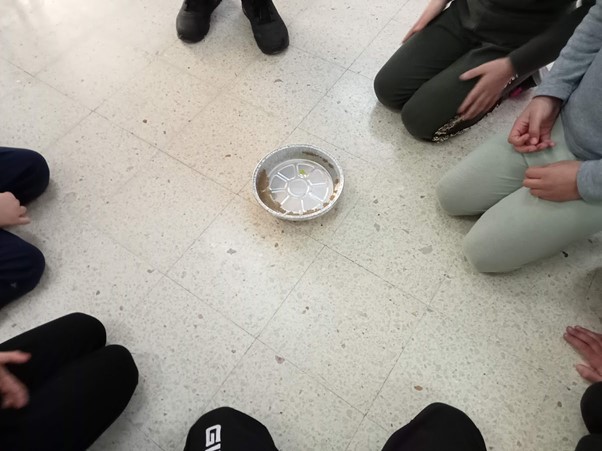 Prayer Spaces at MRC Naxxar
Prayer Space sessions were set up at MRC Naxxar. Students were invited to visit the Prayer Stations mainly Big Questions, Prayer Wall, Mirrors, Be Still and Forgiveness Stones so that they could pray and reflect in a quiet and relaxing atmosphere.