On the 1st of July 2021, a group of Religious Counsellors serving in Middle and Secondary state schools met together at the convent of the Discalced Carmelites, Ta' Xbiex, to share their pastoral mission in the schools where they serve to evaluate this past year while looking ahead for the coming scholastic year. Some other Religious Counsellors met online during the meeting. They participated, communicated, and shared their experiences with the rest of the group.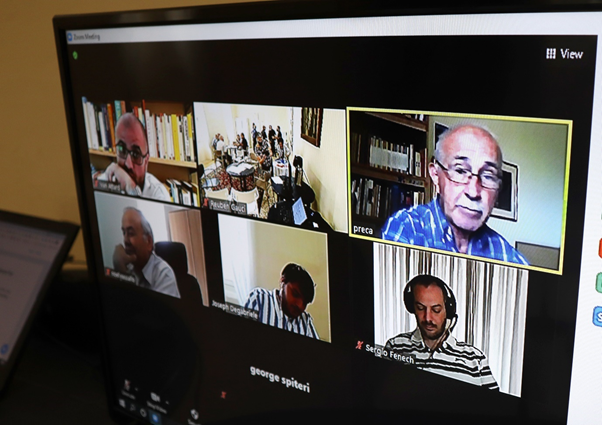 The morning meeting, which was organised by the Spiritual Development in Schools Unit within the Vicariate for Evangelisation, started by praying a psalm of trust in the Lord, and the participants shared their prayers of thanksgiving and intercession. An icebreaker called 'Neighbours' enabled the participants to discover who the person to their left and right is and some interesting facts about themselves. Then they introduced this person to the whole group.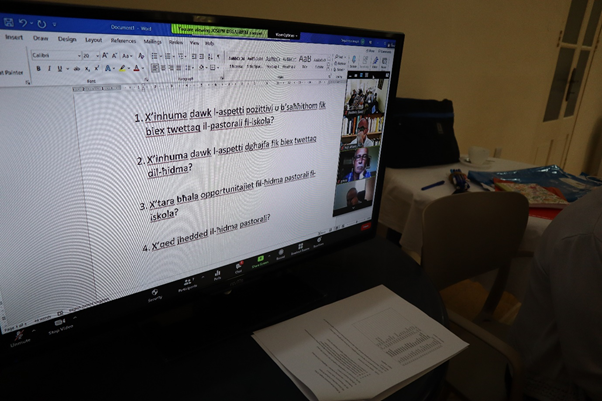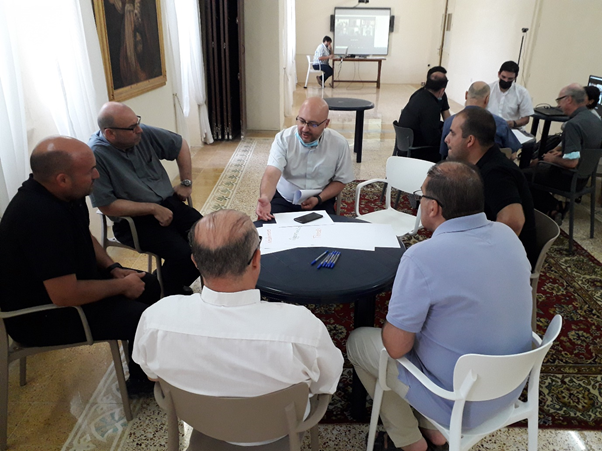 Fr Reuben Gauci invited the Religious Counsellors to get into groups, to think and write points about:
Their inner positive and strong aspects to perform the pastoral work in school.
Their inner weak aspect to carry out this mission.
The opportunities that they envisage while doing pastoral work in school.
The threats to perform this pastoral work in schools.
Pastoral Worker Kathleen Spiteri led one group in this exercise, whilst Pastoral worker Joseph Degabriele led the online group of Religious Counsellors.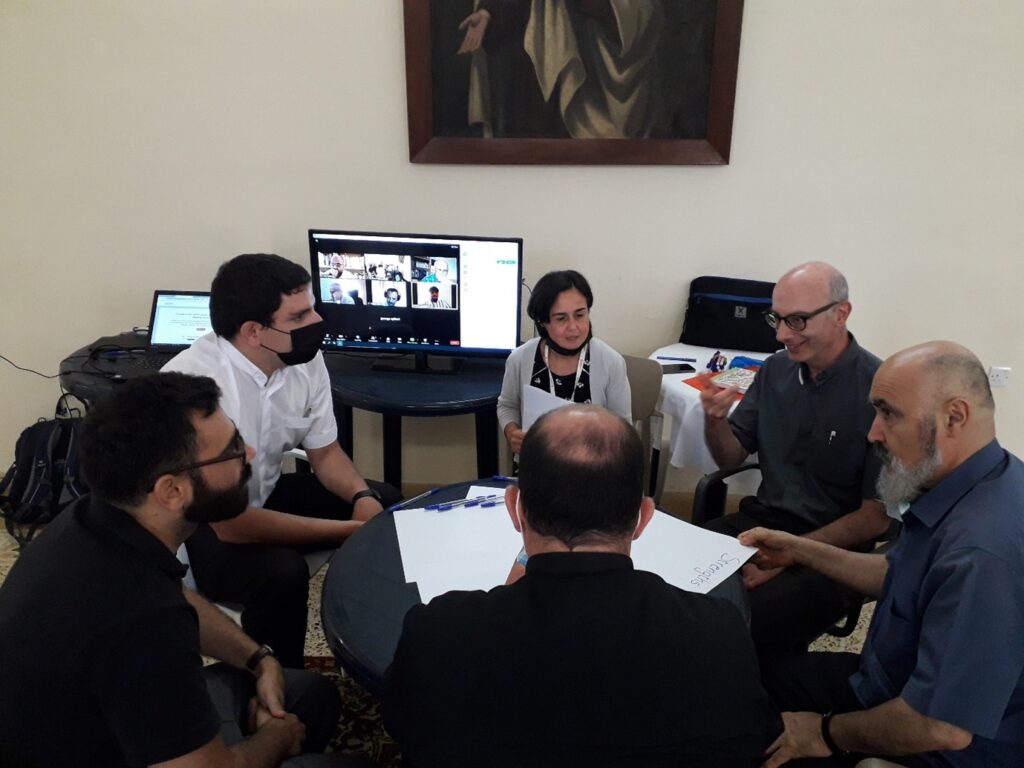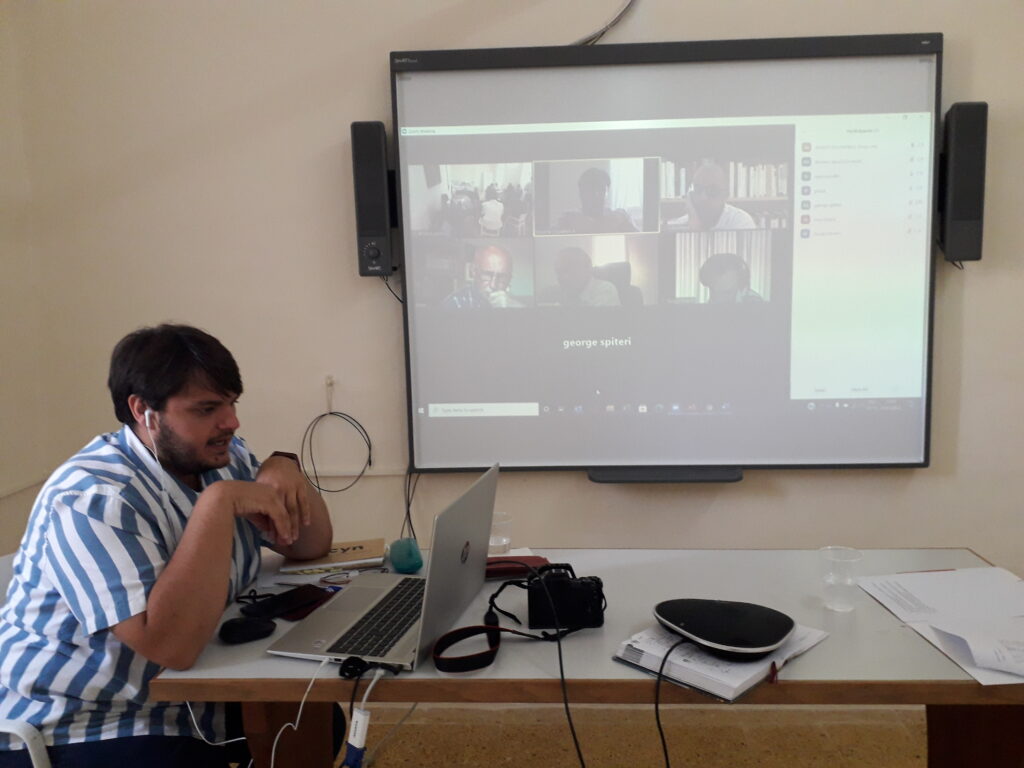 Later, the three groups came together again to share their Strengths, Weaknesses, Opportunities and Threats.
As a whole group, they mentioned positive ways of how to build healthy relationships with students and educators; how to continue helping them holistically; and how to tend and nourish their spiritual life.
A word of thanks and appreciation goes to every Religious Counsellor who attends both physically and online. God Bless them in this precious mission in serving Jesus with all the people they encounter in school.