Enthusiastic and varied programme activities were organized in all State schools during the Lenten season across the primary, middle and secondary years. During this blog, we would like to share information from the schools who either sent their information to us or we found them on a social media platform.
Students at St Clare Middle and Secondary School Pembroke participated in an assembly in which they reflected on the life of Nick Nujicic, an Australian-American speaker author, coach, and entrepreneur with no limbs. The students reflected on how this person faced obstacles with courage and wrote post-it notes about what they are grateful for.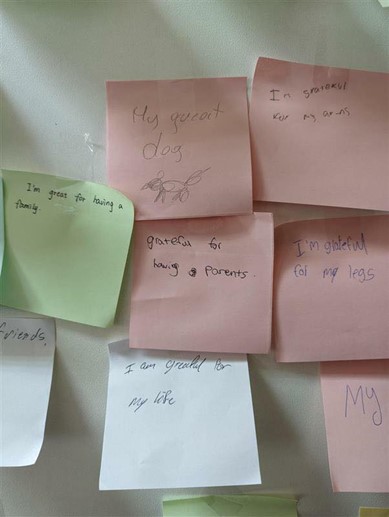 The year two students at St Clare College Gżira Primary made Easter story craft models during their religion lessons.
San Ġorġ Preca, Primary Marsa school, invited students to perform a daily random act of kindness during Lent. This initiative was done in collaboration with the Nurture group team. On Ash Wednesday, the Students Council at San Ġorġ Preca Middle School Blata L-Bajda encouraged all students to spare fifty cent coins for Puttinu Cares and to colour a handout to record how many coins were saved per student.
San Ġorġ Preca Ħamrun Secondary students took part in #HopeMissio Fest in which students built a small hut made of pallets to symbolise the conditions in which other kids who poor. The money that the students collected were donated yesterday to #Missio that helps many communities in poor countries to regain their dignity by helping them in nutrition, shelter, employment and education. This gave students the wonderful opportunity to participate in voluntary work by answering phone calls during the marathon and working for a good cause.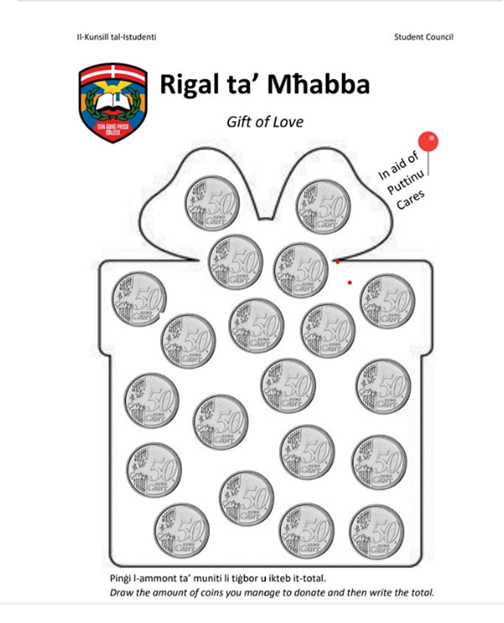 St Ignatius Handaq Middle School organized a last supper enactment and blessing. During the season of Lent, the foyer was decorated with a crucifix to remind students and staff of God's love who sent His Son Jesus, who died and rose again to save us from our sins.
On the 1st of March, the staff and students of St Ignatius College Ħandaq Middle School celebrated the tenth anniversary of their school with a visit from His Excellency Archbishop Charles Jude Scicluna, who celebrated mass with the students and staff. Żebbuġ Primary School organized a mass for their students to help them understand and appreciate Holy Week more profoundly.
At the beginning of Holy Lent, St Margaret College Secondary Verdala students received the Ash rite and committed themselves to do small sacrifices and acts of charity. The ceremony was presided over by the School Spiritual Director, Fr Carmelo Spiteri OCD who invited the students to reflect upon the biblical passage from Matthew 6, 1-6; 16-10 with the help of their religion teacher. St Margaret College Primary Kalkara organized an animated mass at the beginning of Lent, which was celebrated by Fr Brian Gialanze, who explained Lent's deep and meaningful significance to the students. Fr Brian also organized a class-based mass at St Margaret College, Kalkara Primary School, in which students participated very enthusiastically and requested similar activities for their class in the future.
Lenten talks were held at St Nicholas College, Dingli Secondary School for year nine students on the 24th of March, in which students participated in hands-on activities which allowed them to pause and reflect on the meaning of lent. St Nicholas College, Mtarfa Primary School organized a mass as well as a prayer space called Runners in which students asked God's forgiveness for failing to help others.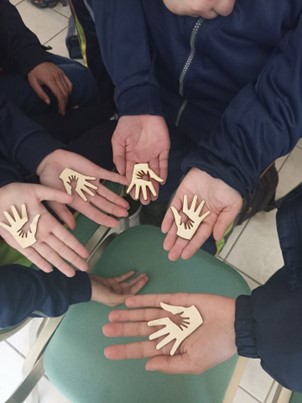 On the 21st of March, Maria Reġina College Learning Support Centre visited the Soup Kitchen OFM Valletta to help prepare lunch and snacks and serve food in the kitchen. The activity was a dynamic experience for the students because it helped them to understand the ordeals and poverty which many people in Malta have to face on a daily basis. This activity was done with the support of the HSBC Malta Foundation through the help of the Prince's Trusts Programme Malta. The Religion Department at Maria Reġina College, Naxxar, organised Lenten talks for year 7 and 8 students. The talks were carried out by Fr Osmar Baldacchino, a young priest who connected very well with the students. He spoke about the real meaning of freedom and the kind of freedom Jesus Christ wants for us. On the 31st of March, a Procession took place around the schoolyard. During this procession, students honoured and prayed to Our Lady of Sorrows. They were also accompanied by a brass band which was led by the students themselves.
St Benedict College Kirkop decorated the school's foyer with a centrepiece featuring Holy Mary, Mother of Mercy, in an ambience of the aroma of the sepulchre with herbs and spices. The aim was to portray Our Lady of Mercy as a Mother who supports us in the trials and tribulations of God. The craft club of the school also prepared a notice board to encourage students to observe Lent and to understand the true meaning of Jesus' death and resurrection.