Dear Friends,
It has been a busy, but exciting start to 2020 for us at Prayer Spaces in Schools. We hope and pray that the new term has started well for you. This month we have had training happening in Bristol, Durham and Chelmsford as well as having a great skype with our European Leaders. You can read all about it below.
Euroleaders Skype
Our leaders and co-ordinators from Ireland, the Netherlands, Germany, Malta, Switzerland and the UK met online in mid January to swap news, tell stories and pray for one another. We love working with these leaders, seeing all that God is doing through them in their countries impacting the lives of young people through Prayer Spaces in Schools.
Please pray for our leaders and co-ordinators in these countries as they continue to pioneer the work.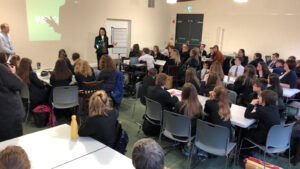 Climate Change Prayer Space
During January a team in County Durham (England) ran a prayer space with a series of new prayer activities themed around Climate Change and 'sharing life on a finite planet'. While this prayer space took place, global leaders at the World Economic Forum in Davos were meeting to discuss what they were going to do about the global environmental crisis. It is wonderful to think that while the forum was happening teenagers in schools were praying and pledging to make the changes that they can.

Why not consider using some environment-themed activities in your next prayer space? We have some on our website and if you create your own, we'd love to know and grow our library.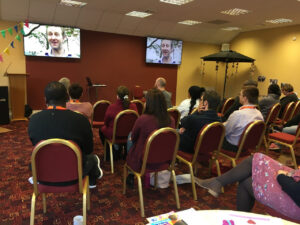 Chelmsford Diocese Curate Training
​In January Tim and Gill from CYO in Colchester spent a day running a taster session for 100 curates from across the Chelmsford Diocese. The session included time to try out a range of prayer activities, the story of how one church ran their first prayer space in their local school and the impact this had on pupils and staff. Several people said that although they knew about prayer spaces the session really helped them to see how they could make this happen for their school.

One of the organisers later said:
"… the set-up of the room and the resources used enabled these curates to see prayer spaces from a different perspective and it sparked their imagination on how to make prayer more accessible for every age."

If you would like up to run any kind of training for churches in your area then please email [email protected]

With Thanks,
Catherine Clayton