Dear Friends,
Happy New Year! A new year and a new Decade! I wonder what your hopes and dreams are for 2020? In December we looked back at all that God has been doing through Prayer Spaces in Schools in 2019, more on that below. On Monday and Tuesday next week we will meet as a core team for a 48-hour retreat, looking forward to 2020. Please do pray for us as we meet together to seek God for the year ahead.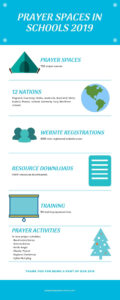 Looking Back
Tandia produced a fantastic infographic providing a great snapshot of all the encouraging growth we saw in 2019. You can read our article '5 things we loved about 2019'
here.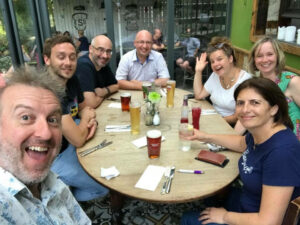 Looking Forward
The infographic is a brilliant way to dream, with 700 prayer spaces in 2019 we are dreaming of 1000 for 2020! It is also very exciting to have seen prayer spaces happen in 12 different nations. At the end of last year, we launched our exciting new European Prayer Spaces in Schools Video – this video shows prayer spaces in various nations across Europe and we are really excited to show you. You can watch it here.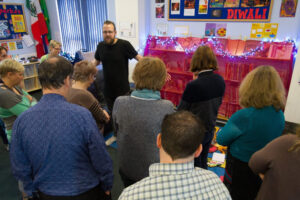 Upcoming Training
​This term we have training happening in Guildford, Bristol and Littlehampton. You can find all the details here. If you would like us to support you with training in your area, please contact Catherine.
With Thanks,
Catherine Clayton