Advent at Home webinar
The SDS team organised an evening webinar called Advent at Home for parents and caregivers. In this webinar, Ms Mariella Catania explained how to set up different activities to make Advent a quiet time of preparation for Christmas. These activities include spiritual reading, family games, Christmas carol playlists from the internet, preparing a prayer corner and advent wreath using craft materials, understanding the Christmas message by using the Jesse tree and reading the lives of the saints, which are celebrated during Advent. Ms Catania also described how to use the Christmas crib and Christmas Novena in a way that encourages reflection about Christmas's real meaning.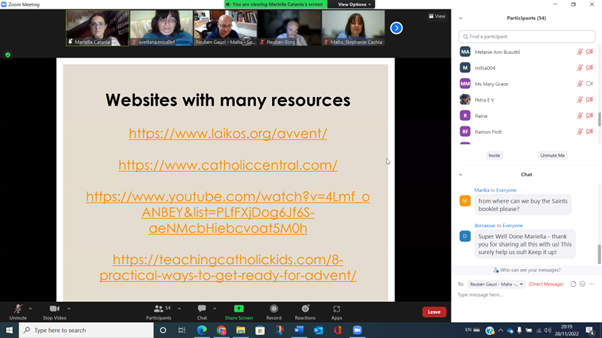 Prayer Spaces at the Boys' Learning Support Centre in Ħamrun
On 20th December, the SDS team organised Christmas prayer space activities at the Boys' Learning Support Centre Hamrun. Students started the day with an assembly and PowerPoint led by Ms Silvana Cardona. The students then had the opportunity to participate individually in prayer space activities. Educators and staff were invited to participate and enjoy these prayer space activities.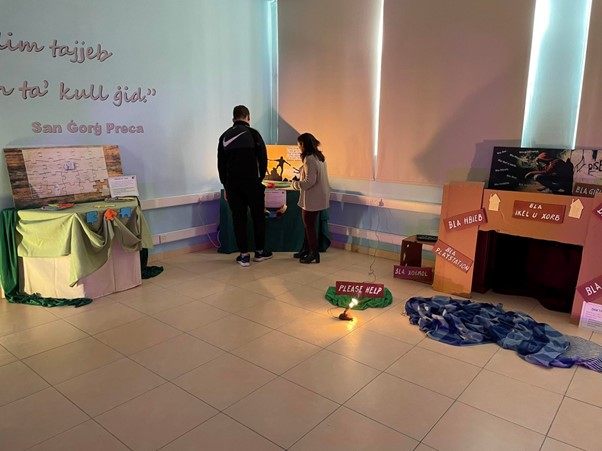 Holy Mass for Primary Students at the Archbishop's Curia
A group of students from St Clare's College Gżira Primary, Chiswick House School and St Aloysius College were invited to participate in a Holy Mass celebrated by H.E. Archbishop Charles J. Scicluna on 20th December, which was celebrated in the chapel of Our Lady of Manresa at the Archbishop's Curia in Floriana. Fr Charles Mallia OC, Fr Jimmy Bartolo SJ and Fr Reuben Gauci concelebrated during Holy Mass. After Holy Mass, the educators and students met the Archbishop. They were given a Christmas gift to remember the occasion and the book 'All Brothers and Sisters'. Thanks to the to the Secretariat for Catholic Education and Spiritual Development in Schools – Malta for the organisation.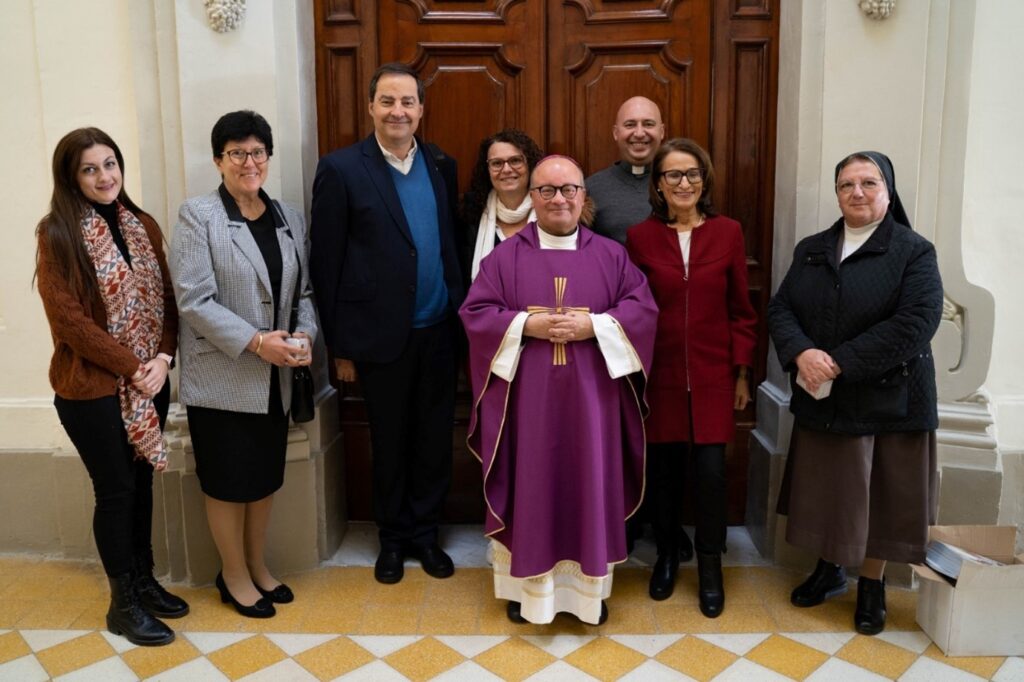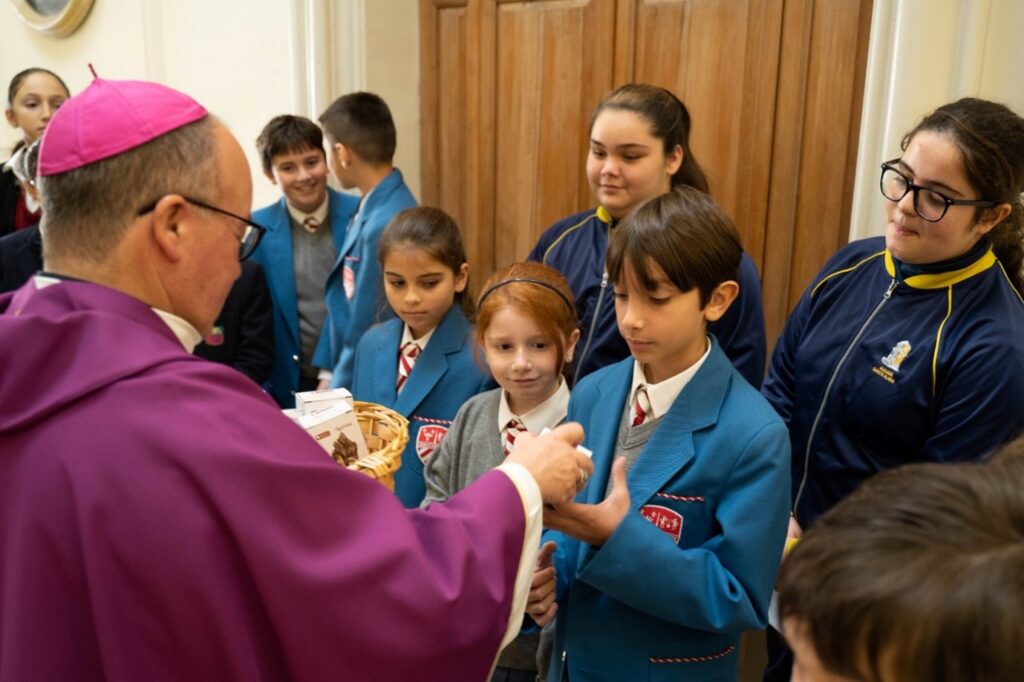 Prayer Spaces for Curia Employees' Kids
Prayer Space activities for Curia Employees' kids were organised on 23rd December 2022. In these activities, early and primary years children participated in Christmas-themed and other hands-on prayer space activities.