On Wednesday, 5th April 2023, the SDS team animated the labyrinth spiritual experience at the Pastoral Centre in Qrendi. The educators were invited to choose a slot every hour to walk through this personal experience.
Educators play a critical role in shaping the minds and futures of their students. However, it's easy to get caught up in the day-to-day routine and lose sight of the spiritual aspect of their lives. That's where the labyrinth spiritual experience comes in.
Walking the labyrinth is a spiritual practice used for centuries by individuals seeking a deeper connection with God. The labyrinth is a circular, winding path leading to a centre point, representing the sacred space where one can connect with God.
Participating in the labyrinth experience is a journey that involves both physical and mental components. As one walks the path, it requires mindfulness and focusing on staying present in the moment. This allows for reflection and prayer, creating a space for a deeper connection to God and oneself.
The labyrinth experience benefits educators seeking personal and spiritual growth, and studies have shown that this practice can reduce stress, increase self-awareness, and improve mental clarity. It's an excellent opportunity for educators to recharge, gain perspective, and deepen their relationship with God.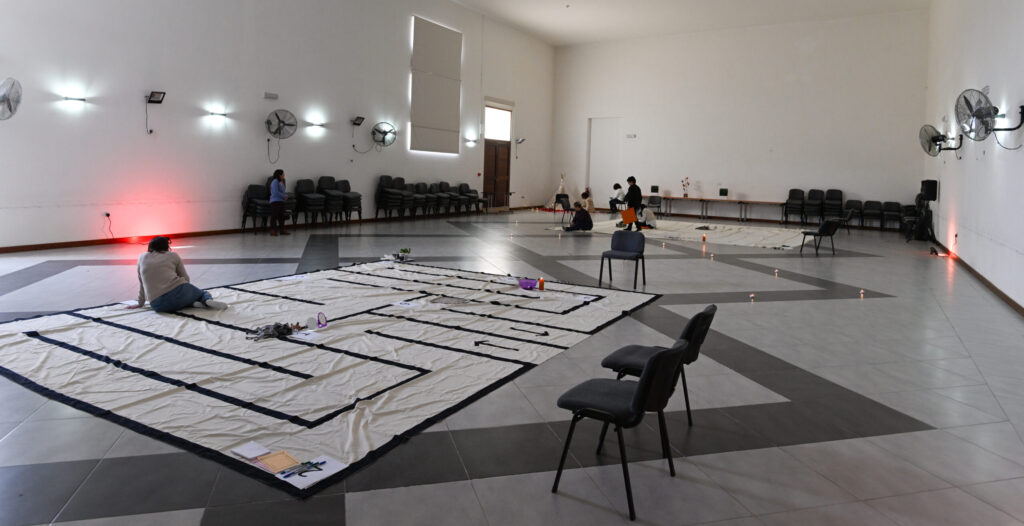 The labyrinth journey allows educators to connect with their history and explore their calling. Walking the path encourages individuals to reflect on their past experiences and how they have worked with God. This process can bring clarity and a renewed sense of purpose to their work as educators.
The labyrinth journey ultimately leads to the centre, where one can rest and be in the presence of God. It's a reminder to keep God at the centre of one's life and actions. This experience can give educators the courage to continue saying yes to the priceless work they do for God's greatest glory.
In conclusion, the labyrinth experience is a powerful tool for educators looking to deepen their relationship with God. It's an opportunity for personal and spiritual growth, stress reduction, and increased self-awareness. By taking this journey, educators can gain clarity and perspective, connecting more deeply with their faith and strengthening their relationship with God.
Reflections from educators after experiencing the prayer labyrinth.

"As a group of educators coming together from the same school, our reflections from our group were profound. Thank you! With its winding path and meditative atmosphere, the labyrinth provided a unique and meaningful experience for each of us."
"I felt so peaceful on this prayer journey."
"Walking the labyrinth became a form of moving meditation, allowing me to quiet my mind and connect with my inner self on a deeper level."
"Walking the labyrinth individually but simultaneously with other educators created a shared experience that fostered a sense of camaraderie and connection among our group."
"Thank you! It was a beautiful experience and much needed."