Dear Friends,
When we sent our last newsletter on 3rd April, we'd just produced our first few prayer activities for children, young people and their households to use at home. Prayer Spaces in Schools had given birth to Prayer Spaces at Home. And wow, look how it's grown!
10,000 reasons
Incredibly, more than 10,000 Prayer Spaces at Home activities have been downloaded since the start of April. While this statistic is impressive, what we love the most are the encouraging stories, and especially the videos that churches and households have been posting of people using the activities.
How about you? Have you used any of the new activities yet? If so, we'd love to hear how you've been getting on. And if you've taken photos or any recorded videos, we'd really love to see those #faithathome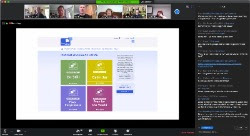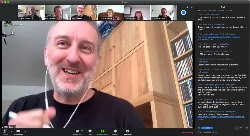 This week, the Church of England launched it's #faithathome campaign, which aims to support the faith development and pastoral care of children and young people at home. It was a privilege to join with 350 leaders from churches and Christian organisations from around the country on two Zoom webinars (zoominars?) yesterday, and we were invited to say a little bit about the Prayer Spaces at Home resources too.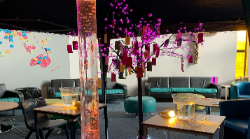 A prayer space in school
​With most schools closed, most prayer spaces have been postponed too. But not all of them…
Paul Sanderson is one of our regional Networkers, and he's also the Chaplain at The Littlehampton Academy – he's an absolute star! For the last ten years, Paul has been hosting prayer space weeks in TLA's chapel, and he was determined to not let the Coronavirus crisis spoil this year's. So, on Monday, he opened a prayer space for the 20 children of key workers who are still in school. If you search for TLA Chaplain on Facebook, you'll find some beautiful photos and videos of his prayer space.
Peace be with you,
Phil Togwell
Director, Prayer Spaces in Schools