Day 23-20/12/21
REFLECTION
God chose to share the news about the birth of Jesus with shepherds first.
BIBLE VERSE
This will be a sign for you: You will find a baby wrapped in strips of cloth and lying in a manger. (Luke 2:12-14)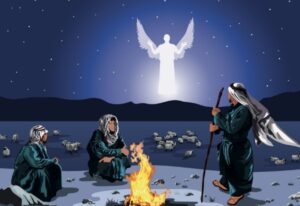 PRAYER SPACE – WORLDWIDE SHEPHERDS
Long ago shepherds were considered as dirty, poor, and unstable. Other people used to stay far away from them because they were not considered important. Take some time to think about people in our world whom like the shepherds are not considered important.
Write a prayer for them onto a post-it note and stick it onto a world map.
PRAYER
Dear God, as I watch this video clip, let me be inspired by your love for all the people in the world.