Day 27-23/12/21
REFLECTION
Jesus is the greatest gift to humanity.
BIBLE VERSE
Today in the town of David a Saviour has been born to you; he is the Messiah, the Lord. This will be a sign to you: You will find a baby wrapped in cloths and lying in a manger." Suddenly a great company of the heavenly host appeared with the angel, praising God and saying, "Glory to God in the highest heaven, and on earth peace to those on whom his favour rests." (Luke 2:11-14)
PRAYER SPACE – MY GIFT
God gave His everlasting happiness to every human being when He send His Only Son Jesus into the world. Jesus was born to bring us light, to give us hope and courage, and to give us joy and peace. Jesus is the greatest gift to us.
Take some time to think of Jesus as the greatest gift to you.
Now, take a gift tag and on it write your gift to Jesus. It could be a positive characteristic about yourself, your time to others, a talent, or your life.
Then, take a piece of ribbon, tie it up to the gift-tag and place it near Baby Jesus in a manger.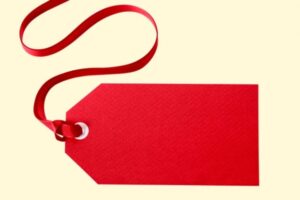 PRAYER
Dear Jesus, as I look at you in the manger, I humbly ask you to help me grow in my gift to you and to be able to share it with other people too.